My Sawmill Story
Making lumber since 1995
Learning to use the Wood-Mizer LT 40 HD Sawmill
Firewood
Long before getting my Wood-Mizer sawmill I cut a lot of firewood. Realizing the value of logs that could be made into lumber I purchased an Alaskan mill attachment for my chainsaw and made my first boards, slabs and beams.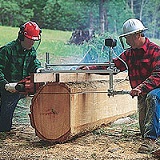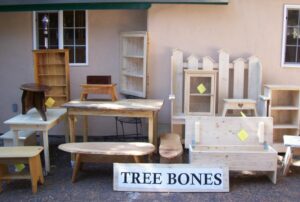 Woodworking
Building furniture and many small projects became a full time job along with the construction trade This called for larger quantities of lumber. Milling turned into a time consuming effort with a need to produce more at a faster and easier pace.
Wood-Mizer
In 1995 the Wood-Mizer LT 40 HD was the top of the line sawmill that they made , the Cadillac of portable sawmills. It took some big hoop jumping to get it but I managed with the help from a couple friends.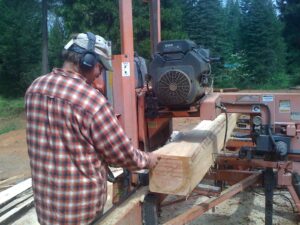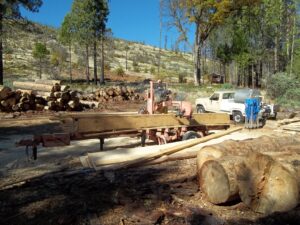 Learning Curve
After about five years of working as a carpenter to pay off the mill and my fair share of butchering some nice logs. Learning to use the Wood-Mizer LT 40 HD Sawmill I was able to fine tune my skills as a professional Sawyer. Since then I have milled over one million board feet of lumber.
Quality Service
Working closely with landowners, I strive to produce the highest quality lumber possible from your trees. Supplying service's and products ranging from raw materials to completed projects. Turn your logs into lumber for construction, fencing or hardwood flooring and trim. If you have the trees, I'll make the lumber. I have hardwood lumber in many custom sizes. Just Ask and I can cut
any size you may need.